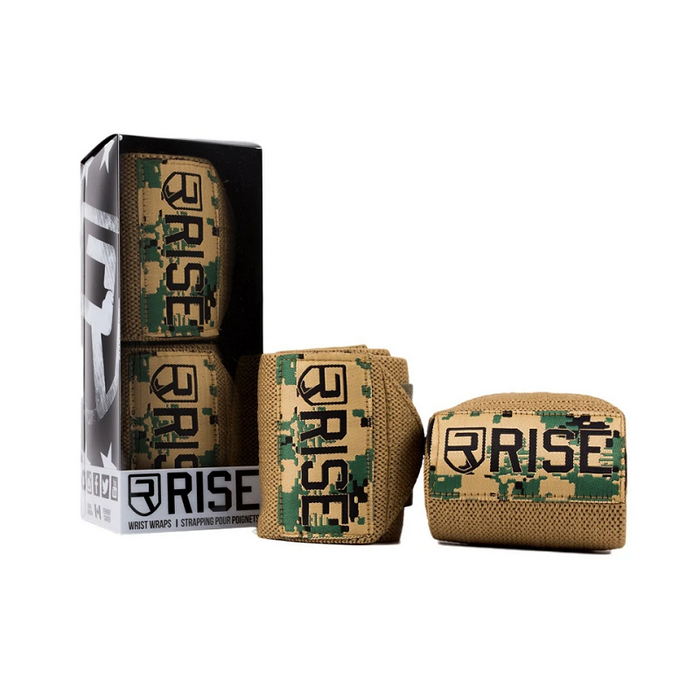 The Rise Wrist Wraps are one of our greatest pride. If you lift heavy, you know the discomfort and pain one can feel by having their joints under so much pressure. Take the ache out of your training by implementing this tool into your workouts. Strong and tight, they provide maximal support for those heavy lifts. Easy to use and offering adjustable sizing, they are a benchmark of the Rise quality you know and trust.
Like no other.
Our flagship product, the Rise Wrist Wraps were the new kid on the block upon their arrival, and wasted no time in setting a name for themselves. As the most accolade-decorated product in our lineup, we invite you to see exactly what sets them apart for yourself.
We've spared no expense in creating a cut-above design — oversized Velcro that allows a perfect, secure fit, and easy adjustments. An easy-to-use design with a thumb loop means quick removal so you spend less time making adjustments, and more time focused on your training. Put simply, these are wrist wraps done right.
Specs:
• 6.5 inches oversized velcro
• 18 inches length
• Protect joints