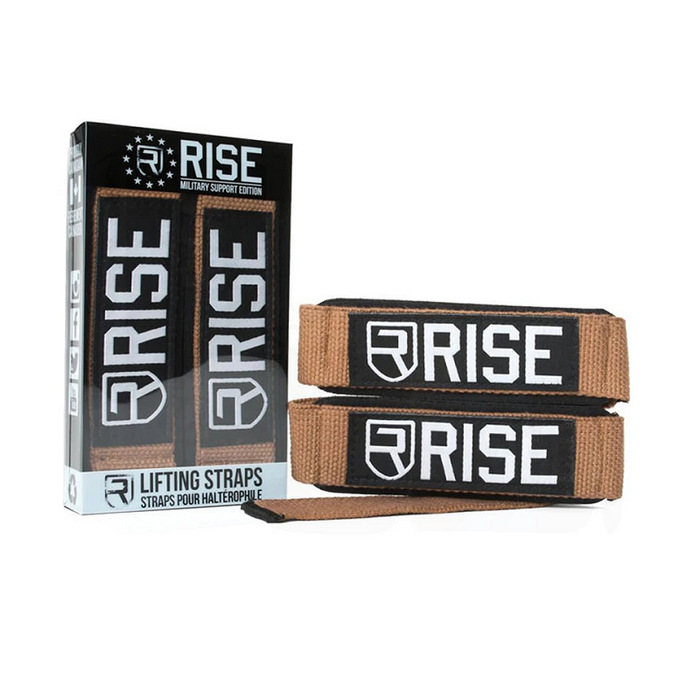 The Rise Lifting Straps are an essential tool for people looking to build quality muscle. When performing a lift, the weakest muscle involved will always fatigue before the larger ones can reap the full benefits of the exercise. In the case of many lifts, it is the grip that causes premature failure. Essentially, this means that without lifting straps, your forearms will often fatigue before you can really give your back, traps and shoulders the stimulation necessary for them to grow. Start taking those larger body parts to exhaustion with the Rise Lifting Straps and unlock your true muscle growth potential. As our athletes will tell you, these are the best straps around, period.
Only the best.
Bust out the Rise Lifting Straps when your pull muscles can't take any more, and watch them do just that. Your grip won't be setting you back from reaching true muscle exhaustion anymore — it's time to get the most out of your training.
Made from the highest quality cotton, our Lifting Straps are designed to perform whenever you need them. Take the guesswork out what your next pair of straps should be, and hit the gym.
Specs:
• 0.4 millimeters neoprene
• 100% high quality cotton
• Muscle targeting and isolation