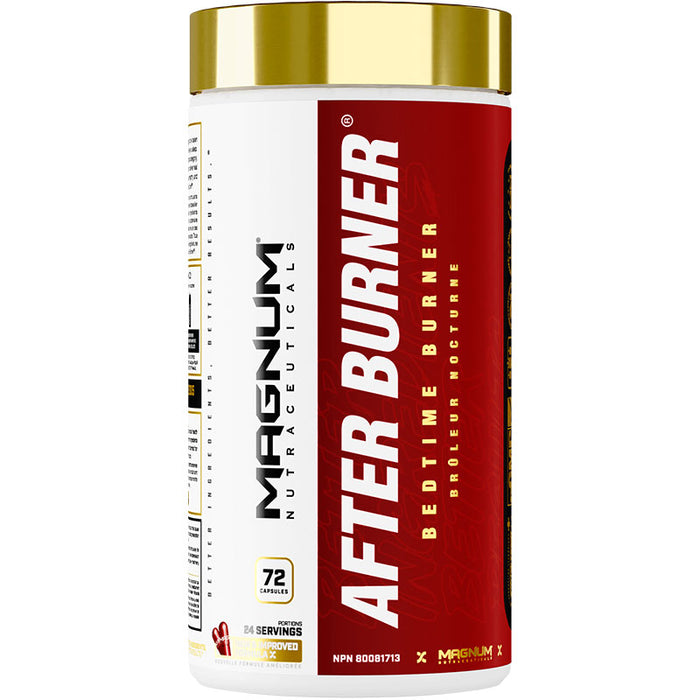 BEDTIME BURNER - Magnum After Burner packs an effective combination of specifically dosed, stimulant-free ingredients into one powerful capsule formula. Ignite your body while you sleep with After Burner!

STIMULANT-FREE THERMOGENIC - After Burner is completely stimulant-free, designed to be taken before bed to help both men and women continue working towards their weight loss goals while they sleep.

UNIQUE & EFFECTIVE INGREDIENTS - After Burner is safe, effective, and free from banned substances. After Burner contains some of the industry's leading and most effective stimulant-free weight loss ingredients.

UNMATCHED QUALITY - All Magnum products are backed by real science, unmatched quality, and guaranteed results. For over 16 years, Magnum has led the industry with award-winning formulas that are lab-certified, safe, and developed with integrity.
Increase fat loss while you sleep

Reduced midnight and morning food cravings and hunger


Increased thermogenesis without stimulants