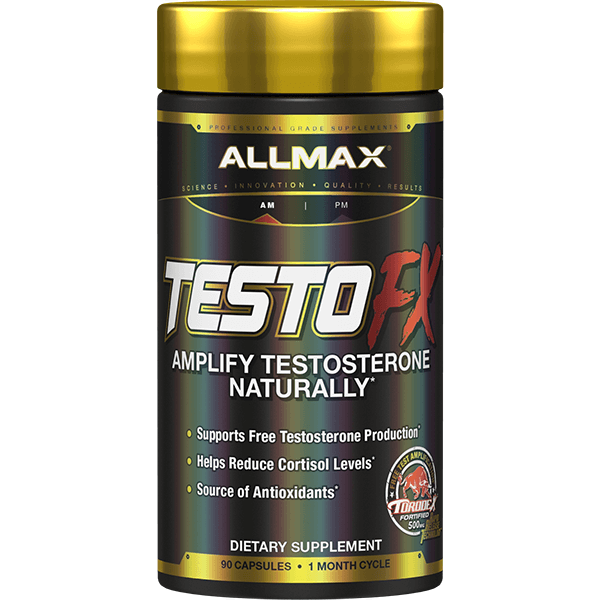 TestoFX is our researched-based, scientifically-validated 5-Stage Testosterone Amplifier. TESTOFX is a natural, clinical strength formula, complete with the full dosage of active ingredients as indicated to be effective by research. This formula addresses all of the key factors that

 

maximize

 

the effect and impact of testosterone in the body.
More Product Info
Results clearly indicate that key ingredients in TESTOFX™ have a positive effect on biologically active Testosterone. The increase in Bioavailable Testosterone levels in the active group of participants was 284% over the placebo group. TORODEX™ ‡ Increases Bioavailable Testosterone from 5.9 to 28.1%*
99% ACTIVES: We believe in providing 'ACTIVE' ingredients, not "OIL"! Every capsule of TESTOFX contains 99% active ingredients, NOT FILLER! 100% OIL-FREE:  TESTOFX is an OIL-FREE dosage form concentrated into 3 Rapid Release Caps. Many products on the market today hype "liquid technology". Bottom line, almost 50% of the content in these capsules is INACTIVE oil.