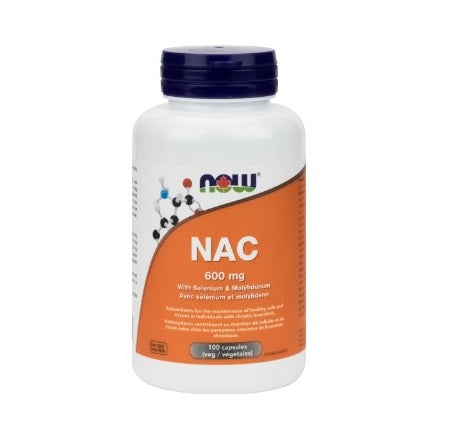 NOW NAC with Selenium 100 Cap
Nac


Aging is a natural part of life that can go smoothly with the help of NAC ...
N-acetyl cysteine (NAC) is a derivative of the amino acid L-cysteine and is a more stable form of this amino acid for supplementation. NAC is a precursor to the important antioxidant, glutathione. Glutathione works in the

 
liver
 

to change chemicals and metabolic byproducts into harmless substances for excretion from the body. NAC is also an antioxidant in its own right. It detoxifies heavy metals like mercury, cadmium, and lead.
It protects all cells of the body from damage due to aging, helps immune cells kill invading microbes (especially viruses) and stops cells from being harmed by radiation and chemotherapy. NAC is recommended by natural health practitioners for conditions such as frequent colds and flus,

 
asthma
,

 
bronchitis
, acetaminophen toxicity, heavy metal toxicity, low immunity and decreased liver functioning. Supplementation of NAC has been shown to improve the body's glutathione levels.