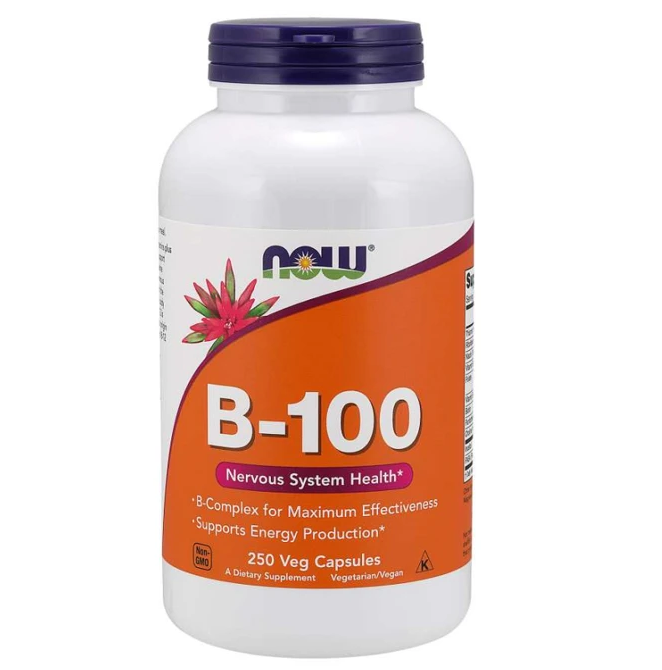 Description:

Helps Protein Build Body Tissue, And Aids In The Metabolism Of Fat!

B-100 Caps are a blend of key B vitamins combined with other nutritional factors for enhanced synergism. This formula provides recommended potencies of the most important B vitamins and is designed to supply your body's required daily intake in one complete supplement. Vitamin B-12 (Cyanocobalamin) is a water-soluble vitamin necessary for the maintenance of a healthy nervous system and for the metabolic utilization of fats and proteins. Vitamin B-12 is also essential for the synthesis of DNA during cell division and therefore is especially important for rapidly multiplying cells, such as blood cells. In addition, adequate intake of Vitamin B-12, along with Folic Acid and Vitamin B-6, encourages healthy serum homocysteine levels, thereby supporting cardiovascular health. Because Vitamin B-12 is found only in animal products, strict vegetarians are at risk of developing Vitamin B-12 deficiency and may benefit from supplementation.

Nutritional Health

B-Complex for Maximum Effectiveness

Supports Energy Production




Directions: As a dietary supplement, take one capsule daily, preferably with meals.